Belo Horizonte
Inaugurated in 1997, the SARAH Belo Horizonte hospital is located in the Gameleira neighborhood.

This center offers all of the resources for diagnosing and treating adults and children, admitted to the neurology, orthopedic, and pediatric rehabilitation programs, as well as the spinal cord injury neurorehabilitation.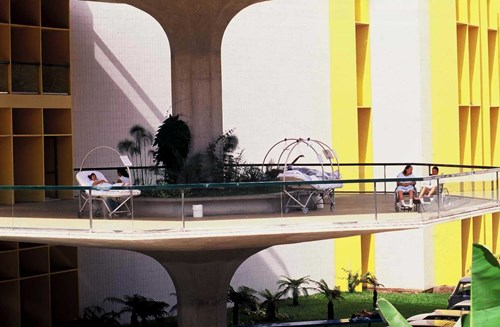 SARAH Belo Horizonte treats adults undergoing rehabilitation after stroke, traumatic brain injury, spinal cord injury, and with Parkinson's disease, myopathies and bone and joint disorders.
Most of the pediatric patients present with cerebral palsy, spina bifida, or congenital malformations such as clubfoot and hip dislocation.
The SARAH Belo Horizonte hospital also offers the Network's Traffic Accident Prevention and Education Program, an educational lecture and interactive series for middle and high schools students.
Address
AV. AMAZONAS, 5953 GAMELEIRA BELO HORIZONTE - MG CEP: 30510-000
Call Center:
(31) 3379-2600